Estonian and East-European humor and riddles: globalization, localization and genre renewals Project "Estonian and Eastern European Humour and Riddles: Globalisation, localisation and genre innovation, 2009-2103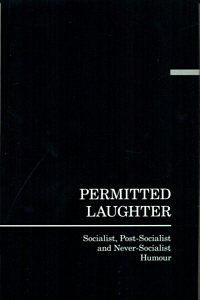 Head of the project: Liisi Laineste.


Members:


Arvo Krikmann
Rein Saukas
Ilona Piirimägi
Martin Rebane
Estonian and East-European humor and riddles: globalization, localization and genre renewals Project "Estonian and Eastern European Humour and Riddles: Globalisation, localisation and genre innovation" continues the work started by the two grant projects funded by the Estonian Science Foundation Nos 4935 and 6759 (respectively "Estonian Contemporary Folk Humour" and "Contemporary jokelore: postsocialism – internet – cognitivity) active through 2001 - 2009, and the programme "Estonian Language and National Memory" (2004 - 2008). 
The aim of the present application is to describe the changes and continuity in the form and content of folklore and answer the questions concerning locality / specificity and globality / universality in the contemporary tradition. Humour and riddles are an important carriers of cultural identity and touch upon issues that in other genres remain avoided as politically incorrect. Researching these aspects of creativity allows insight into the opinions, attitudes and crises in the society.
The primary aims are:
1) organise the material of old folk jokes and riddles and publish a volume on the Baltic-Finnic / neighbouring nation's parallels in the material. If possible, the material will be added as a sub-section in a digital database. This will permit longitudinal studies describing the 20th century Estonian humour and riddles, focusing on the ethnic and political aspect of jokes and riddles;
2) organise the existing digital database of Estonian contemporary jokes and add the jokes from the school lore collection from 1992 and 2007;
3) compose an international database of Eastern European post-socialist ethnic and political jokes.
EKM Fo ,
Kujundus mare 2010
Pilt
© 'mare 2010